For a sparkling clean call our team
Croydon's water-fed pole specialists
Water-fed pole system
One of the main benefits is that we don't need to use ladders, we also have the ability to reach windows that may have otherwise been inaccessible by ladders.
Our telescopic pole systems are fed with our pure water, our water is pumped through filters this method removes all of the impurities leaving you with pure water. This water is then pumped through our hose and up the pole.
The benefit of using pure water is it gives you a spotless and streak free finish for longer.
On a first clean or one off clean, we will come and do a deep clean, this means we will come and wet down all the windows, doors, frames and sills then we apply a cleaning agent along with our pure water, we will then use one of our brushes to agitate the dirt following this we then rinse down and finish using only pure water to leave your windows shiny and clean with the perfect streak free finish.
First cleans and one off cleans are usually charged slightly higher than regular maintenance cleans, this is because of the extra time and cleaning agents that are used to do a deep clean.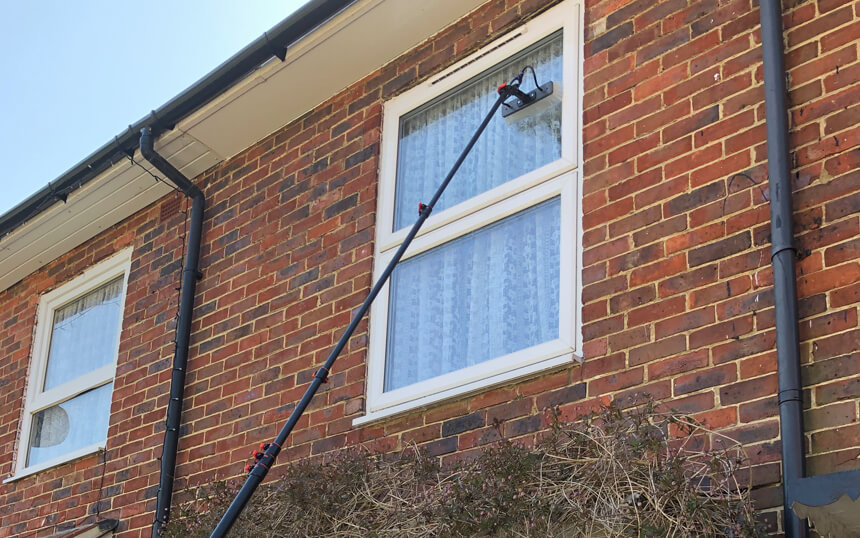 Maintenance cleans
After having your first clean we can then add you to our schedule and you can choose how often you would like your windows cleaned, normally it's on a 4 weekly or 6 weekly cycles.
In your maintenance clean we will use our pure water to clean your windows, doors, frames and sills to remove the dirt that has built up since your first clean to leave you with a streak free and spotless finish.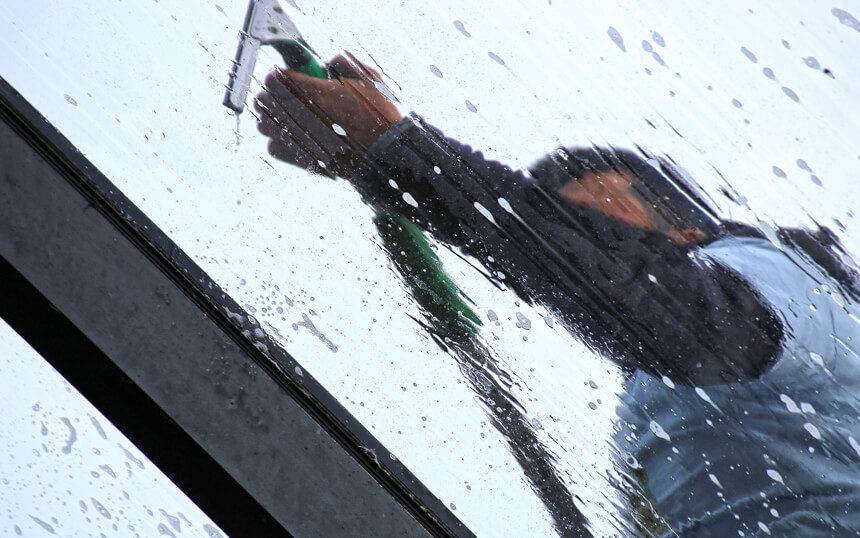 Conservatories
We also offer our service of the cleaning the exterior of your conservatory, whether you just want the roof cleaned or if you want all the windows and roof cleaned, we can do this we will use our pure water fed pole system along with our cleaning agent to remove ground in dirt to give your conservatory a sparkling finish. If you would like the internal windows to be done we would do this by using the traditional method of window cleaning.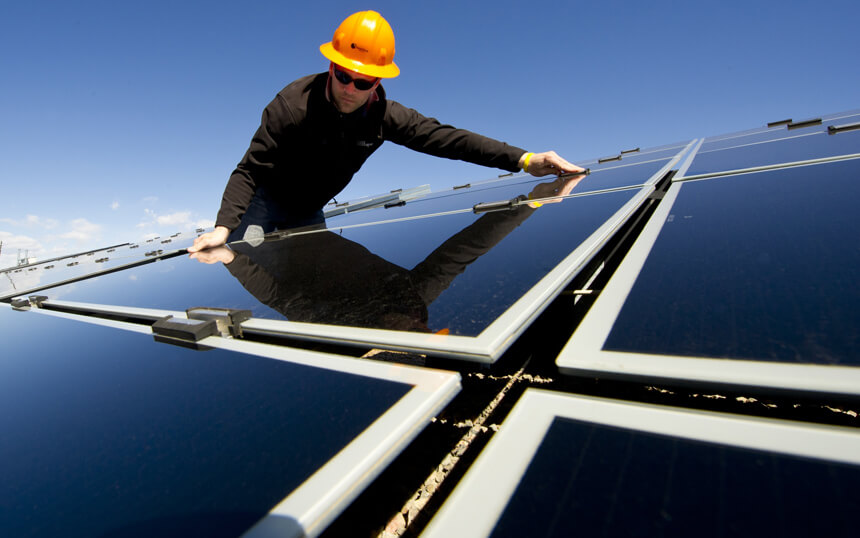 Solar panels
To ensure your solar panels are working efficiently and to the best of their ability cleaning them is an essential part of their maintenance, we use our pure water fed telescopic pole system to clean them leaving them spotless and streak free.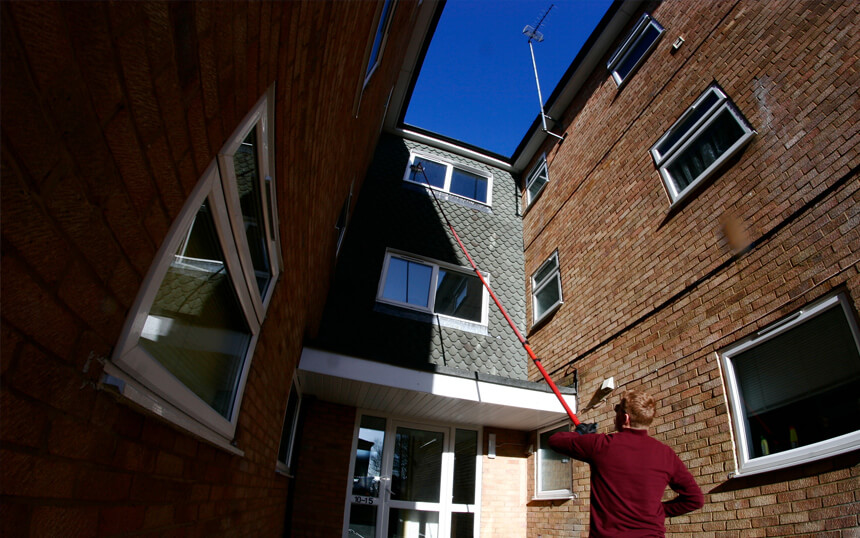 Fascias and soffits
Fascias and soffits are wet down, then our cleaning agent is used along with our brush to agitate the area giving a deep clean this process is followed by  rinsing down using pure water to leave a streak free and spotless finish